<![if !vml]><![endif]>

News and Events from the Seattle Metaphysical Library

September 29, 2008
Two events with Richard <![if !vml]>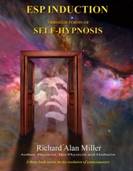 <![endif]>Alan Miller
<![if !vml]>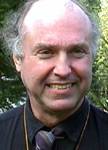 <![endif]>
ESP Induction
Through Self-Hypnosis
5:30 - 7:30 pm
Friday, October 24, 2008
Odd Fellows Hall
1706 NW Market Street
Ballard (click here for a map)
Free parking at Ballard Realty after 5 pm
Few people have ESP power all of the time, but a large number of us have 'flashes' of ESP. Richard Miller has been on the cutting edge of research into how to develop and enhance your ESP, and has techniques to measure and increase your ESP abilities.  Included in this lecture is material on dream studies, NLP techniques, and ESP with self-hypnosis.
Tickets may also be purchased by mail, and held at the door.
Non-Local Mind in a Holographic Universe
Personal Control of the Human Mind
Power Tools for the 21st Century
Saturday, October 25, 2008

10 – 4 pm

Lunch is included

<![if !vml]><![endif]>

Location:

Seattle, Wa 98103
A workshop on the tools to use altered states of awareness in our normal daily lives for the evolution of consciousness.  This is an update of the workshop he did at the 2007 Nexus Magazine conference in Amsterdam.
Topics include:
* Various forms of water
* Cold fusion processes in the body
* Breath control and virtual audio
* Biofeedback and brainwave training
* Archetypal encounters and mythical living
* Sinensis HEAA (hybrid) & Transfer Factor
Tickets may also be purchased by mail, and picked up at the door.
Author & researcher Richard Alan Miller has had a long and varied career in, among other things,  alternative agriculture, new age physics and metaphysics, and as the founder of Beltane Books, here in Seattle.  He was a solid-state physicist with graduate work at MIT, a colleague of Dr. Stanly Krippner who co-authored The Holographic Concept of Reality,  a contractor teaching ESP to Navy Seals, and worked with three-letter agencies on cutting-edge psychotronic research
His research in the field of Parapsychology & Paraphysics began as a graduate physicist working 10 years with Army Intel/Pentagon and his experiences teaching the public started with the Experimental College, in Seattle in the 70's.
During this period numerous foundational papers, including "A Holographic Concept of Reality" and "Embryonic Holography" were written. Richard Alan Miller's most recent work, "Synthetic Telepathy and the Early Mind Wars" discusses how some of his earlier work contributed to new "mind altering" technologies and their current applications.
He left this work several decades ago, and moved to southern Oregon to build a world-wide botanical distribution business and become an advocate of rural communities.
His ground-breaking book, Modern Alchemist, written with his wife Iona is a favorite classic, as is The Magical & Ritual Use of Herbs  and The Magical & Ritual use of Aphrodisiacs.
<![if !vml]>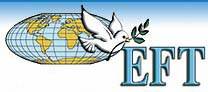 <![endif]>Borrowing Benefits – Emotional Freedom Technique (tapping)
Saturday, October 4
Where: At the Library
Time: 10:30 am until 12:30 pm
Cost: $10
We'll start with some Energy Medicine balancing exercises, then tap together using Borrowing Benefits for individual concerns while the whole group taps along. Get rapid relief from negative emotions in an energized group setting. "Borrowing Benefits" means you can tune in to your own issue privately and get relief, i.e. "borrow benefits" from someone else's tapping, even if it is a totally unrelated issue. Interestingly, each group always seems to draw together people with similar concerns. We can tap on just about anything including more expansive concepts such as strengthening our Intuition and living in states of Love, Peace and Gratitude as much as possible... Join us for a powerful experience! Beginners welcome -- you'll be taught the basic tapping points and be able to join right in. A more in-depth Introductory class will be offered in the coming weeks for those who want to pursue further study. Join the Library's mailing list to receive updates.
Read more about Borrowing Benefits here:
www.emofree.com/Archives/Archive47.htm

Learn more about EFT at the official EFT website:
www.emofree.com
Dena's website:
www.eft-seattle.com
Tarot and Energy Healing Classes
Sunday, October 5, 3 pm
Anna Butterfly will be giving a 1 ½  hour tarot class.
Bring a deck if you have one or one will be lent to you.
This is an interactive class so please attend with an open mind!
Lessons will include:
* A simple way for Aura Cleansing
* Work on calling on your spirit guides to help you give better Tarot readings.
Bus routes: 44,75,17 and 18, stop right outside this location.
YOU MAY DROP IN FOR THIS CLASS & PRIVATE TAROT READING!
 Community
Interesting events you might not have heard about, worthwhile events we like to support, and helping our members realize their personal visions.
Our neighbors next door, LIVE GIRLS! Theater, presents:
Three World Premiere plays inspired by the music of June Carter Cash
Sept 12 – Oct 4
Fri and Saturday Nights 8pm
Sat Afternoon 4pm
Special Monday PWYC night September 29th 8pm
Tickets prices for 8pm Shows- $15 General * $12 Student/Senior
Saturday 4pm shows- HAPPY HOUR All tickets $7 (and $1 PBR at the bar)
Under 18 $5 with ID to any performance
Advance tickets at-http://www.brownpapertickets.com/producer/1792
1-800-838-3006
All Shows at Live Girls! theater in Ballard
2220 NW Market Lower Level
<![if !vml]>

<![endif]>
We have become an affiliate of Hay House, and as such, we will be able to not only keep you informed of events that are scheduled for Seattle, but also occasionally offer discounts.
Sylvia Browne Wraps Up Decades of Lecturing with a Farewell Tour on her favorite topic—The Other Side and How Its Temples and Halls Can Enhance Your Life NOW!
After decades of traveling to hundreds of cities around the world to meet new fans like you and share her wisdom and insights about past lives, spirit guides, future predictions, spirituality, and handling life's biggest challenges—Sylvia has come to the end of this chapter in her life. Before she embarks on a new journey of reducing her traveling time, spending more personal time with her loved ones, and more quality time writing her books, Sylvia would like to invite you to join her on her 2008 Farewell Tour. During this tour, Sylvia will discuss one of her favorites topics and one that put her in the limelight since the beginning of her career—The Other Side: The Many Temples You'll Find There and How They Can Enhance Your Life NOW.  Seats are limited - Register today! Visit www.hayhouse.com for details.
We recently received a very large donation of Rosicrucian books.  Many of these were duplicates of what we already had, but many were new additions to our library.  One of the more significant items was the hard-bound collection of the Rosicrucian Digest, volumes 22 (from 1945) to 37 (1959).
We also received all twelve volumes of Fragments from the Master and the Afflatus of the Illuminati Ninth Degree confidential Discourse, along with many other Rosicrucian books.
Stephanie Merchant reviews:
<![if !vml]>

<![endif]>Mystic Traveler
Author: Sylvia Browne
Browne's latest book continues with her built upon knowledge from prior books, though this book instructs people on how to take the mantle of being a Mystical traveler as opposed to being a Mission Life entity.  Read more…
<![if !vml]>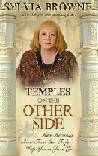 <![endif]>Temples on the Other Side – How the Wisdom from Beyond the Veil Can Help You Right Now
Author: Sylvia Browne
Date of Publication Release:  January 2008
I want to start by saying I don't buy into Sylvia's self founded religion of the Society of Novus Spiritus. I don't necessarily even know if Sylvia Browne is in fact a real medium, channel or psychic  Read more…
<![if !vml]>

<![endif]>A Psychic's Guide to Our World and Beyond – The Other side and Back.
Author: Sylvia Browne
Publisher: Signet Inspirational
I felt this book helped me understand some of the people I know who are Sylvia-ittes as I call them. This book coming before the two news    Read more…

<![if !vml]>

<![endif]>Trust Your Vibes: Secret Tools for Six-Sensory Living
Author: Sonia Choquette
Publisher: Hay House

Trust your Vibes, is a great general intuitive acceptance book.   Read more…
The Intuitive Spark: Bringing Intuition Home to Your Child, Your Family, and You
<![if !vml]>

<![endif]>Author: Sonia Choquette
Publisher :Hay House
<![if !supportLineBreakNewLine]>
<![endif]>
They say you should teach what you know and Choquette's book The Intuitive Sparks follows this advice wonderfully….Read more…
<![if !vml]>

<![endif]> 
The Time Has Come...To Accept Your Intuitive Gifts!

The Time Has Come.. To Accept Your Intuitive Gifts! Is a small "pocket" book that is sure to delight Choquette fans  Read more…
<![if !vml]>

<![endif]>
The Answer Is Simple… Love Yourself, Live Your Spirit!
Author: Sonia Choquette
Love Yourself, Live your Spirit is by far the most universal of all Choquette's books.  Her latest book is written in her always-gentle spirit and tone.

 Illuminating the Afterlife ~ Your Soul's Journey Through the Worlds Beyond.
<![if !vml]>

<![endif]>Author: Cyndi Dale

Illuminating the Afterlife is not for those who are afraid to talk about or think about death -unless they want to give up the fear!
Read more…
 
<![if !supportLineBreakNewLine]>
<![endif]>
<![if !vml]>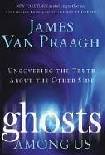 <![endif]> 
Ghosts Among Us: Uncovering the Truth About the Other Side
Author: James VanPraagh

Medium James VanPraagh (JVP) is a co-executive producer of the hit CBS series The Ghost Whisperer, so it isn't a surprise that his newest book continues in the direction of ghosts!
© 2008 Seattle Metaphysical Library,
2220 NW Market Street, L-05,
Seattle WA 98107
 (206) 329-1794.
www.SeattleMetaphysicalLibrary.org
This library is a member-supported non-profit.
Subscription to the newsletter are free.
To unsubscribe, reply to this email and tell me you want to unsubscribe