Astrology Book Sale – date to be announced later
We have recently received many dozens of astrology books from two separate donors. Most of the books are already in our collection, and so we will be selling the duplicates (or triplicates!)
It will take a while for us to get all the books listed and on display, but when they are all ready,  we will post the list to our website, and let you know.  We'll have a special one-day sale.  Meanwhile, the books are being put out with the rest of our overstock, so if you want first picks, come and see what we have whenever you are in Ballard.
New Year's Day Party – January 1, 2009
If you'd like to do something besides shop or watch football, come on down and visit with us for a while.  We'll have snacks and music and chairs and fun conversation.  A great way to meet new people who share your interests!
Special Membership benefits
We are pleased to announce a new service to our members just in time for the New Year! Monthly Astrological Calendar
These calendars are 8-1/2 x 11", and will list all planetary aspects each day: Lunar Phases, Lunar ingresses into new signs as they become exact, and the all-important Void-of-Course Moon.
What makes this edition of calendars unique is that they will be available with interpretive texts of each aspect. To have this accurate information in an easy-to-use format will delight users at every level of astrological experience, from beginner to proficient. They will be reasonably priced with special discounts for Members. Details in next month's Newsletter.
Membership Notices
A listing in our newsletter is included when you support the Library with your annual subscription.
In my 18 years practicing Reiki, my clients whether human or pets experienced marked improvement in body, mind and spirit. I am offering this gift to you.
Diana Balgaard
New Arrivals
We have a wealth of new material, more than I can fit in this newsletter.  More coming next issue!
These books are available for check-out by paid-up members.
If you are not a paid-up member, you may read these books in the library.
If you purchase them through the links provided, we receive a percentage of the purchase.
<![if !vml]>

<![endif]>Finding True Magic: Transpersonal Hypnosis and Hypnotherapy/NLP
by Jack Elias, founder and director of the Institute for Therapeutic Learning, here in Seattle.  He is an internationally known hypnotherapy /NLP trainer, and has been a Buddhist student and practitioner since 1967.
This book is a blend of eastern and western philosophy, understanding, techniques and tools to do the deep work involved in bringing out your most loving and successful self.
We are planning a workshop in January with Jack Elias.
<![if !vml]>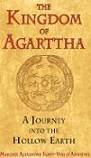 <![endif]>The Kingdom of Agarttha: A Journey into the Hollow Earth, by Marquis Alexandre Saint-Yves d'Alveydre (Author), Joscelyn Godwin (Introduction)
Originally written in 1886 by the French esoteric philosopher Alexandre Saint-Yves d'Alveydre,  this is the first English translation of the history of Agarttha, a land deep below the Himalayas, ruled in accordance with the highest principles, enshrining the collective knowledge of humanity from its remotest origins.
This underground city is a repository of the high knowledge once held by humans, to be kept in safety during the Kali Yuga (out of which the human race is now emerging) 
In addition to the book text, Jocelyn Godwin, a deep scholar of the ancient mysteries, has written an excellent introduction about Saint-Ives d'Alveydre, himself an interesting man, who determined to learn Sanskrit in the 19th century, and found a mysterious teacher, obviously educated and erudite, although of humble occupation in the south of France.
A fascinating look at traditional European esoteric tradition.
<![if !vml]>

<![endif]>Walking Between Worlds, Belonging to None - The Ann Andrews Story
Starring: Ann Andrews, Jason Andrews Director: Steve Mitchell   Format: DVD
<![if !vml]>
<![endif]>Sacred Visitations: Gifts of Grace That Transform the Heart And Awaken the Soul by Ceci Miller
Gifts of grace, experiences of the Divine, arise in ever peron's inner world, -often at pivotal, life-changing moments. If we recognize these experiences as treasure, they transform and enlighten us.  If we go a step further and share those experiences, we unlock even deeper insights while uplifting others
<![if !vml]>

<![endif]>The Psychic Adventures of Derek Acorah
The star of TV's Most Haunted recounts his early experiences learning to develop his psychic ability.  He recounts his past-live connection with his spirit guide, Sam, who provides much of the background information on the spirits Acorah sees as he travels to haunted locations.  This is a listing of short-term activities, with little background or follow-up on the various activities.  He also recounts a few of the people he helped in private practice.  A good book for fans.
<![if !vml]>

<![endif]>Oracle of the Illuminati: coincidence, co creation, contact.
by William Henry, 2005
Investigative mythologist studies "gateway stories" which feature advanced technology for raising spiritual vibration and our bodies' innate healing abilities.  This book covers the correlation of the Arc of the Covenant with the human body, and the Gnostic knowledge of the Divine Particle within.  He looks at crop circles and light, sharing the knowledge of Jesus, Da Vince, and Salvador Dali.  He looks at the Mayan, Egyptian and Sumerian serpent symbolisms and those connections to wormholes.
<![if !vml]>

<![endif]>The Lost Science of Measuring the Earth: Discovering the Sacred Geometry of the Ancients, by Robin Heath and John Michell, 2006.
The precise geodetic science that enabled the megalith builders to mark vast geometric shapes and erect magnificent temples and markers at key points is the subject of this book.  These two researchers show that the major time periods of the sun and moon were encoded in the measures and land surveying, and that this system was still be used in the Middle Ages, although the stone megaliths date back thousands of years.
<![if !vml]>

<![endif]>The Land of Osiris: An Introduction to Khemitology, by Stephen S. Mehler
Stephen Meyer studied the oral tradition of the ancient Khemit (Egypt) for thirty years.  With the permission of his teachers, he is bringing this information to the public.  The pyramids, created by an advanced prehistoric civilization,  served as energy devices and not as tombs. 
Stephen Meyer is presenting the information from a living master of the tradition, Abd'El Hakim Awyan.
<![if !vml]>

<![endif]>Crystal Skulls: Astonishing Portals to Man's Past, by David Hatcher Childress and Stephen S. Mehler, 2008
The crystalline structure is uniquely suited for things like information storage and nanotechnology.  These authors look at the story of Ambrose Bierce as he fought in the Mexican revolution, and brought out a crystal skull.  They also look at the earlier civilizations, the Olmecs, Zapoteca, Maya and Aztecs.  They look at the discovery of the most famous crystal skull, found by F. A Mitchell-Hedges.  Learn about the latest research on these amazing objects.
<![if !vml]>

<![endif]>Secrets of the Holy Lance: The Spear of Destiny in History and Legend, by Jerry Smith and George Piccard, 2005
These authors look at the history of this spear, now missing.  It was allegedly created in the pre-historic workshop of Tubai-Cain, seventh generation grandson of Cain, the son of Adam.  It is traced through the Crucifixion to it possession by Constantine (Rome's first Christian Caesar), and on to Charlemagne who ruled Europe, and then on to Hitler.  Many rumors now float about where it is now.
<![if !vml]>

<![endif]>Thoth: Architect of the Universe, by Ralph Ellis, 2004
Answers to the design and function of the great henges and pyramids, including a Neolithic map of the earth, and chapters on the henges and megaliths around the world, and the numeric constants that are encoded in them.
<![if !vml]>

<![endif]>From Light to Darkness, the Evolution of Religion in Ancient Egypt, by Stephen S. Mehler, 2005
From the back cover:
"Mehler has continued his work with Egyptian wisdom keeper Abd'El Hakim Awyan, first introduced in his book, The Land of Osiris.  Now Mehler presents more of Hakim's oral traditions with radical new interpretations of how religion evolved in prehistoric and dynastic Khemit (Egypt), the teachings of the King Akhenaten and the "real" Moses, the true identity of the Hyksos, and Akhenaten's connections to the Exodus, Judaism and the Rosicrucian Order.  Mehler also presents for the first time in the West the spiritual teachings of the very ancient Khemitians and how this understanding will be the foundation for the coming new cycle of consciousness- The Awakening.
<![if !vml]>

<![endif]>The Mystery of the Olmecs, by David Hatcher Childress, with bibliography, end notes and many photographs.
The Olmecs are becoming recognized as the mother culture of Mesoamerica, having developed metallurgy, writing and the calendar long before the Mayan.  The Olmec statuary clearly depicts faces of African, Asian, and European lineage, indisputable proof of a prehistoric global civilization.
© 2008 Seattle Metaphysical Library,
2220 NW Market Street, L-05,
Seattle WA 98107
 (206) 329-1794.
www.SeattleMetaphysicalLibrary.org
This library is a member-supported non-profit.
Subscription to the newsletter are free.
To remove yourself from this mailing, reply to this email and tell me you want to unsubscribe