<![if !vml]><![endif]>

News and Events from the Seattle Metaphysical Library

April 9, 2009
EFT (Emotional Freedom Techniques)
<![if !vml]>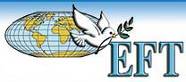 <![endif]>
with Dena Przybyla, EFT-ADV
BORROWING BENEFITS GROUP TAPPING
Saturday, April 11
Where: The Seattle Metaphysical Library, 2220 NW Market St.
Time: 10:30 am until 12:30 pm
Cost: $10
We'll start with some Energy Medicine balancing exercises, then tap together using Borrowing Benefits for individual concerns while the whole group taps along. Get rapid relief from negative emotions in an energized group setting. "Borrowing Benefits" means you can tune in to your own issue privately and get relief, i.e. "borrow benefits" from someone else's tapping, even if it is a totally unrelated issue. Interestingly, each group always seems to draw together people with similar concerns. We can tap on just about anything including more expansive concepts such as strengthening our Intuition and living in states of Love, Peace and Gratitude as much as possible... Join us for a powerful experience! Beginners welcome -- you'll be taught the basic tapping points and be able to join right in. A more in-depth Introductory class will be offered in the coming weeks for those who want to pursue further study. Join the Library's mailing list to receive updates.
Note: EFT, while effective, gentle and safe, is still considered an experimental healing modality. By attending this or any other class offered here you agree to take full responsibility for your own well being and hold harmless Dena Przybyla, Gary Craig and the Seattle Metaphysical Library. When in doubt, consult your health care provider before using EFT or any alternative healing method.
Read more about Borrowing Benefits here:
www.emofree.com/Archives/Archive47.htm

Learn more about EFT at the official EFT website:
www.emofree.com
Dena's website:
www.eft-seattle.com
Fill your life with energy, creativity, abundance and joy!
Dr Dorothea Hover-Kramer
 author of Second Chance at Your Dream: Your Body's energy Resources for Optimal Aging, Creativity and Health
<![if !vml]><![endif]>

Date:             Friday, April 17, 2009

Time:            7 pm

Cost:             $5, (free to SML members)

Location:       Seattle Metaphysical Library

                     2220 NW Market St, L-05        (lower level)

                     (206) 329-1794
Olympic Peninsula psychotherapist Dr. Dorothea Hover-Kramer, describes her unique focus on personal self-care utilizing the breakthrough resources of energy psychology.
Although much has been said about later life being our "golden years," few tools or helpful resources are actually on hand to deal with the emotional challenges of aging. These challenges may include coping with financial setbacks, loneliness, or family disruption as well as health issues, loss of loved ones and the need to establish a positive, uplifting lifestyle. In this seminar Dr. Hover-Kramer will teach specific techniques for releasing negative emotions and imbedding new possibilities.
Energy psychology is a new field within therapy that reaches body, mind and spirit by working directly with the human energy system. Benefits include relief from fear and other constricting emotions and facilitating movement toward a hopeful sense of self-worth. Options for addressing life issues can best be considered when the clouds of depression or low motivation are lifted.
Myths about aging need to be debunked as science demonstrates new avenues for understanding oneself and creating a fulfilling life. For example, epigenetic research clearly shows how gene expression lies within the control of the conscious mind and is continuously influenced by the choices we make. Furthermore, neuroscience  shows evidence for the plasticity of the brain cells which respond to intention and emotional reactions. As the apertures of consciousness expand with the creative thinking put forth in Second Chance at Your Dream, neurons can grow and regenerate.
Dorothea Hover-Kramer, Ed.D., RN, CNS, D.CEP has been a psychotherapist in private practice for over 30 years and combines her career as a psychologist with  her background in psychiatric nursing. She co-founded the International Association for Comprehensive Energy Psychology (ACEP) and is the author of five other books about energy therapies including the Healing Touch texts. 
If you would like to help us advertise this event, you may download a flyer here
Our Giant Book Sale continues!
All books for sale are now half off, and paid-up members can take 10 books that are priced at $3 or less for free!
Many books by C. C. Zain, including:
Delineating the Horoscope (serials 104 - 110)

Evolution of Religion

Cosmic Alchemy

Doctrine of Divination

Evolution of Life

Ancient Masonry

Imponderable Forces
The links on the book titles below wall take you to Amazon to purchase this book.
<![if !vml]>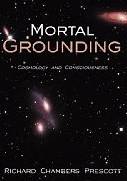 <![endif]>If you buy a book, we get a percentage of the cost.
Mortal Grounding: Cosmology and Consciousness

by Richard Chambers Prescott

A discourse on modern cosmological knowledge and our understanding of consciousness; to reach the source of what is cosmological and what is consciousness.

<![if !vml]><![endif]>

The Cherokee Herbal: Native Plant Medicine from the Four Directions

by J. T. Garrett

From teachings of Cherokee elders, this books explains the medicinal and ceremonial use of 450 different plants, as well as their meaning in the North-South-East-West description of activities and rituals.

Magazines

<![if !vml]><![endif]>

Current issue includes:

Dr. Michael Verrilli, D.O., and Reverend Deborah Karen Uller
Martin Pinedo: The Condor of Huasao relates an Andean shaman's account of his apprenticeship with a respected shaman and presents insights into his people's traditional shamanic practices.
Special Membership benefits
Monthly Astrological Calendar
These calendars are 8-1/2 x 11", and list all planetary aspects each day: Lunar Phases, Lunar ingresses into new signs as they become exact, and the all-important Void-of-Course Moon.
What makes this edition of calendars unique is that they will be available with interpretive texts of each aspect. This accurate information in an easy-to-use format will delight users at every level of astrological experience, from beginner to proficient. They will be reasonably priced with special discounts for Members. Details in next month's Newsletter.
Community and Conferences
© 2009 Seattle Metaphysical Library,
2220 NW Market Street, L-05,
Seattle WA 98107
 (206) 329-1794.
www.SeattleMetaphysicalLibrary.org
This is a member-supported non-profit library.
Subscription to the newsletter are free.
To remove yourself from this mailing, reply to this email and tell me you want to unsubscribe.