<![if !vml]><![endif]>

News and Events from the Seattle Metaphysical Library

June 2, 2009

This newsletter may be read online by clicking here
New Product- Astrological Oils
Locally and freshly produced:
<![if !vml]>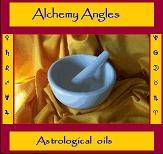 <![endif]>Astrological oils are essential oils and tinctures chosen by astrological properties infused in a base of pure jojoba oil.  These were formulated, prepared and energetically charged by the hand of a master astrologer
We have both standard oils, which are formulated for specific astrological features of the planets, and also the Specific Oil, including Mercury Retrograde, Saturn Returns, Sun and Moon.
Price: $12 a bottle.
Early Notice: The formulist who compounded these oils will be giving a work shop on the alchemical nature of oils in early July.  The final date has not been worked out, yet.
Events
<![if !vml]>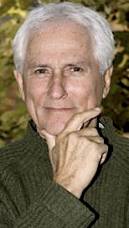 <![endif]>Friday, June 5       7 pm
At the Library
2220 NW Market St, Lower Level
(206) 329-1794
Dr. James H. Young, a former university president now living in NW Arkansas, is an award-winning spiritual writer and poet and a widely collected documentary/fine art photographer.  Young is a ministerial graduate of the Pecos Benedictine Monastery's ecumenical school for spiritual directors and a metaphysician who invokes the reframing of spiritual perspective and perception in his life's work.  A cofounder of the Arkansas Metaphysical Society, he is an ardent student of spirituality, and the Interim Minister for the Creation Life Church of New Thought in Hot Springs, AR.  Young is an inspirational teacher who takes participants to the threshold of their own Truth.  For other books and offerings by Jim Young, visit: www.creationspirit.net.
HAVE YOU FORGOTTEN?
<![if !vml]>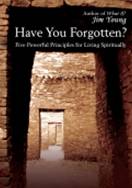 <![endif]>Five Powerful Principles for Living Spiritually.
There are many who are now engaging spirituality as a path of good for them. Religion hasn't resonated as the path upon which they are to tread as their life's purpose. So they're looking elsewhere.
HAVE YOU FORGOTTEN? is precisely for this seeker; it speaks to the elements that have influenced us in significant ways, and makes a compelling case for a principled way of looking at life, a way which opens the Doors of Truth found within each of us
"ONE COMMAND" THETA MEDITATION MEETING
with Dena Przybyla
Saturday, June 6
11:00 am until 12:30 pm
Where: At the Library
Cost: $10
The One Command is a powerful meditation tool which involves going into the Theta (reprogramming) brain state and connecting to the Zero Point Field to accelerate the manifestation/intention process. Within this technique we admit that our conscious mind is very limited (it can only attend to a maximum of 9 bits of information at once.) We surrender to the greater part of us, our non-conscious mind, which is always connected to the Field of all potential. From here, ideas, solutions, shifts and answers can flow in to our awareness and our lives, paving the way for positive change.

The basic One Command format is:
"I don't know how I (state your intention), I only know I do (am) now,
and I am fulfilled." Stating "I don't know how" shuts off the conscious mind and allows us to tune in more fully to the brilliance of our unconscious, which is always connected to divine wisdom, intuition and inspiration.
Join us to experience this technique in a fun and supportive group setting!
Read more about The One Command at www.commandingwealth.com.
EFT (Emotional Freedom Techniques)
with Dena Przybyla , EFT-ADV
<![if !vml]>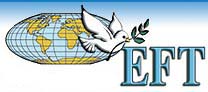 <![endif]>BORROWING BENEFITS GROUP TAPPING
Wednesday, June 10
Where: At the Library
Time:    7 pm
Cost:    $10
We'll start with some Energy Medicine balancing exercises, then tap together using Borrowing Benefits for individual concerns while the whole group taps along. Get rapid relief from negative emotions in an energized group setting. "Borrowing Benefits" means you can tune in to your own issue privately and get relief, i.e. "borrow benefits" from someone else's tapping, even if it is a totally unrelated issue. Interestingly, each group always seems to draw together people with similar concerns. We can tap on just about anything including more expansive concepts such as strengthening our Intuition and living in states of Love, Peace and Gratitude as much as possible... Join us for a powerful experience! Beginners welcome -- you'll be taught the basic tapping points and be able to join right in. A more in-depth Introductory class will be offered in the coming weeks for those who want to pursue further study. Join the Library's mailing list to receive updates.
Note: EFT, while effective, gentle and safe, is still considered an experimental healing modality. By attending this or any other class offered here you agree to take full responsibility for your own well being and hold harmless Dena Przybyla , Gary Craig and the Seattle Metaphysical Library. When in doubt, consult your health care provider before using EFT or any alternative healing method.
Read more about Borrowing Benefits here:
www.emofree.com/Archives/Archive47.htm
Learn more about EFT at the official EFT website:
www.emofree.com
Dena's website:
www.eft-seattle.com
<![if !vml]>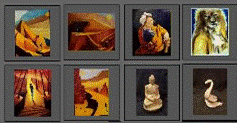 <![endif]>Saturday, June 13 6-9 pm
At the Library
We will be hosting the artwork of two of our members - Sisko and Greg Powell – during the Ballard Art Walk Saturday night.  Sisko will also be providing members an astrological printout from her professional astrology program.
Be sure to drop by and see their art work, and enjoy the bright lights of downtown Ballard!
Occasionally, members ask for us to provide them with a forum for subjects upon which they feel strongly.  The following event by Duff Badgley is such a presentation.
Please note that the opinions are those of the speaker, and not necessarily the Seattle Metaphysical Library
<![if !vml]>

<![endif]>The case for emergency climate action now
By Duff Badgley
Saturday June 20 2009

              

7-9pm at the Library
We're fast losing our Livable Planet. We need a new vision to guide us to sustainability.
Let the alarming news from around the world spur you to action. Hear and consider a 26-point Climate Manifesto aimed at restructuring our economy and culture. In the face of our unfolding climate disaster, we choose activism
Presentation by Duff Badgley, founder of One Earth Climate Action group. Badgley was the 2008 gubernatorial candidate for the Green Party of Washington State. His Climate Manifesto has been distributed to millions of Washington residents.
Please consider busing, biking, or
walking .
The event is served directly by Metro Bus numbers 17, 18, 44,

 

and 75
Donations accepted
HSIN TAO, MEDITATION & ECSTACY
Tuesday, June 23, 2009 7:00 PM
Seattle Metaphysical Library
<![if !vml]>

<![endif]>$5 donation
Clairvoyant, healer, adept of an ancient system of shamanistic Qabalism, and master of a once-secret Chinese regenerative technique called Hsin Tao; Ratziel Bander will discuss his latest DVD and book, The Miracle of Hsin Tao.  Ratziel used Hsin Tao to recover from a disabling post-polio syndrome.  He began to teach the technique in 2001, bringing many people to better health, a calmer mind, a stronger spirit with an ease unknown in the western world.  He has an enormous insight into the hidden depths of life and a profound understanding of God and the divinity within all beings.
Visitor Experiencers
7 pm Small Discussion Group/Salon
At the Library
Have you had Spirit Visitors? Would you like to share that experience, and talk to others who have had Visitors – maybe help provide some framework to understand the situation a bit better?
It may be a loved one who passed on, it may have been a friend who was still alive who had the ability to spirit travel, and who chose to visit you. It may have been a stranger.
This group will be anchored by a woman who has such experiences, and she wants to talk to others who have had similar occurrences. They were not frightening, and she does not necessarily want them to stop, although it would be good to have some boundaries.
She is setting this group up as an opportunity to understand the phenomena a bit better.
We are anticipating that this could work out to a monthly meeting event, if the interest is there.
Please – no tourists! This group is for people who have had first-hand experiences, and wish to talk about them
New Members
Meeting others with similar interests is one of the ways the Seattle Metaphysical Library serves the community. One way we do that is that we put an announcement of your business or website in our newsletter when you join.
<![if !vml]>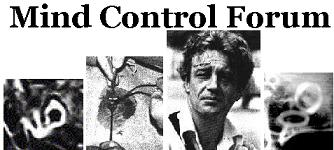 <![endif]>
<![if !vml]>

<![endif]>
<![if !vml]>

<![endif]>
The Fairy & Human Relations Congress is an event that attracts about 300 people held in the north central Cascades in Washington State. Our mission is to increase communication and co-creation between humans and nature.
<![if !vml]>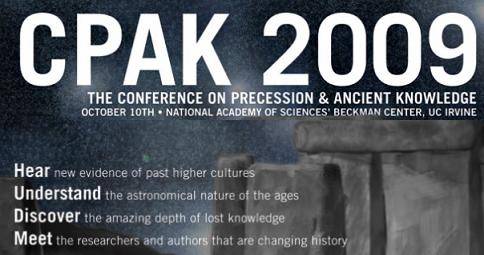 <![endif]>
© 2009 Seattle Metaphysical Library,
2220 NW Market Street, L-05,
Seattle WA 98107
 (206) 329-1794.
www.SeattleMetaphysicalLibrary.org
This is a member-supported non-profit library.
Subscription to the newsletter are free.
To remove yourself from this mailing, reply to this email and tell me you want to unsubscribe.