Return to SML Home page ---> Return to Events
Directions to the Medicine House on the Swinomish Reservation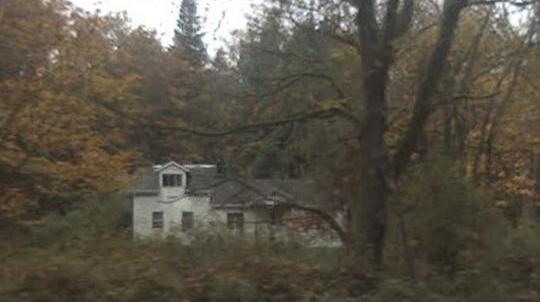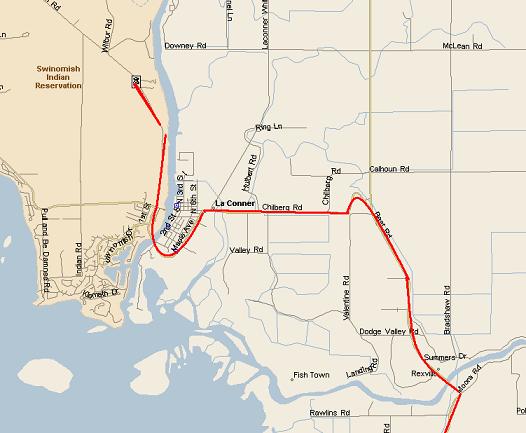 Online maps aren't very good with rural addresses, but if you type in 16062 Reservation Road, La Conner, WA, you will get close.
Go to the cute little tourist town, La Conner (you may want to leave early, so you have some time to explore this town), and head for the Rainbow bridge (named for it's rainbow shape), a big orange bridge which spans the water channel separating Fidalgo Island from the mainland.
As you cross the bridge, the speed limit is 25, and you will get a ticket if you speed!
You will go through the Swinomish reservation town, staying on the main road, Reservation Road, until the speed limit returns to 50 miles per hour, about 2 miles from the Rainbow Bridge. You are now out in the woods.
Shortly thereafter, you will see a small clearing on your right, and a street light and a small housing development on your right. It's the only street light out in the middle of the woods. Immediately across from that street light,on your left, is the medicine house, pictured above.