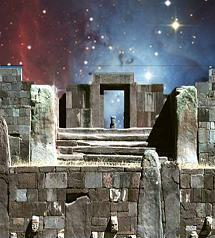 Ancient Civilizations Book Group
Monday July 6, 7 pm
Free for members, $5 per session for the general pubic
This month's book is Flying Serpents and Dragons, by R. A. Boulay.
Worldwide legends refer to giant flying lizards and dragons that came to this planet and founded the ancient civilizations of Mesopotamia, Egypt, India and China. Boulay examines the myths of these reptilian creatures, looking at the real reason for the creation of humans, Adam's lost chance for immortality in the Garden of Eden, the Nefilim who descended from heaven and mated with human women.
This covers much of the same material as some of the other books, but with a much broader scope. We will see how well researched and documented his information is.
You do not have read the book to attend the meeting, as those of us who have read the material will tell the group what we remember, as a way to learn and retain the new material we are reading.
Our Library has only one copy of this book, and it is checked out. If you don't want to buy it on the link (right), you can get a free download at is http://www.bibliotecapleyades.net/serpents_dragons/boulay00e.htm.