<![if !vml]>

<![endif]> Events at the Seattle Metaphysical Library
March 11, 2010
http://www.SeattleMetaphysicalLibrary.org
Urgent plea!
Our rent is going up, and we have to constantly hustle just to get it paid.
If you are not current with your membership, please renew.
It's important.
Pendulums, Dowsing and Radiesthesia
<![if !vml]>

<![endif]>Saturdays, March 13 and 27
12 pm
$10 each session
Karyl is conducting her on-going Pendulum, Radionics/Radiesthesia classes.  We are learning to develop an "educated pendulum".  Last week she worked with some new people, and will be continuing to work with healing and providing responses to individual situations.  Learning to work with these tools requires dedicated, insightful direction, and Karyl can provide that.
Karyl is a Master Teacher, very modest, very knowledgeable, with a high degree of sensitivity that has been tuned by decades of devoted practice.
We are fortunate to have her here.  She is also available at the library for personal readings by appointment.
You may email her at Karyl@seattlemetaphysicallibrary.org
EFT (Emotional Freedom Techniques - Tapping)
<![if !vml]>

<![endif]><![if !vml]>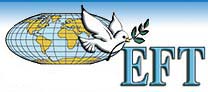 <![endif]>Saturday, March 6
Saturday, March 20
10:30 am to 12:30 pm
$10 each session
We'll start with some Energy Medicine balancing exercises, then tap together using Borrowing Benefits for individual concerns while the whole group taps along. Get rapid relief from negative emotions in an energized group setting. "Borrowing Benefits" means you can tune in to your own issue privately and get relief, i.e. "borrow benefits" from someone else's tapping, even if it is a totally unrelated issue. Interestingly, each group always seems to draw together people with similar concerns. We can tap on just about anything including more expansive concepts such as strengthening our Intuition and living in states of Love, Peace and Gratitude as much as possible... Join us for a powerful experience! Beginners welcome -- you'll be taught the basic tapping points and be able to join right in. A more in-depth Introductory class will be offered in the coming weeks for those who want to pursue further study. Join the Library's mailing list to receive updates.
Note: EFT, while effective, gentle and safe, is still considered an experimental healing modality. By attending this or any other class offered here you agree to take full responsibility for your own well being and hold harmless Dena Przybyla, Gary Craig and the Seattle Metaphysical Library. When in doubt, consult your health care provider before using EFT or any alternative healing method.
New Material in the Library
<![if !vml]>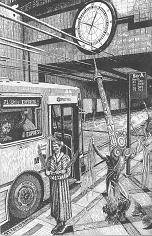 <![endif]><![if !vml]>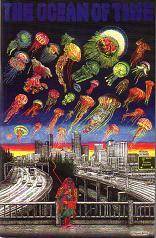 <![endif]>Ocean of Time – by long-time local artist, Jon Strongbow
Jon Strongbow is known for his visionary images of ancient people permeating  the streets of Seattle, being totally ignored by the glassy-eyed obliviousness of modern-day people zombie-walking around.  He uses archetypal Ancients set in the recognizable vistas of urban Seattle.
This issue features local artist Monad at his shop, Pure Manifestations, which has been in the Madrona neighborhood for decades, selling his unique statues and art ware.
Jon's art is for sale wherever you find him selling on the sidewalk or street fairs. This book was donated by Jon when I saw him at the Pike Place Market.
Visit his website www.jonstrongbow.com for his other books and music.
<![if !vml]>

<![endif]>Altai Mir is a non-profit organization set up by member Carol Hiltner to help protect and share the traditional teachings and culture of the Altai Republic of Russia, a beautiful, remote, sacred spot under threat of massive invasion and development
<![if !vml]>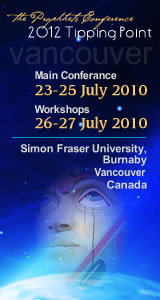 <![endif]>2012 Tipping Point Conference, in Vancouver, B.C.
Speakers:
Jose Arguelles, author of the Mayan Factor
Flordemayo, Mayan elder
Barbara Marx Hubbard, social innovator, educator
John Major Jenkins, elucidating ancient Mesoamerican cosmological mysteries
John Kimmey, on the Hopi Prophecy
John Perkins, author of Confessions of an Economic Hit Man
Daniel Pinchbeck, author of 2012, the Return of Quetzalcoatl
Llyn Roberts, author of The Good Remembering - A Message for Our Times
Richard Tarnas, showing the connection between planetary movements and archetypical patterns of human experience
Miguel Angel Vergara Calleros - Mayan Cultural Teacher
Andrew Harvey, Oxford Scholar
If you register by March 21, you can save $100.
We get a commission if you click on the title or the picture to register for the conference.
If you are interested in car pooling, contact the library and we'll put you in touch with others who are also going.  This is in on Simon Fraser campus, so dorm rooms, at $40/night are available.
<![if !vml]>

<![endif]>Mick Jagger and Keith Richards are not the only old timers that keep truckin' on.
You HAVE GOT TO listen and watch Leonard Cohen singing "Democracy is Coming to the USA"
http://www.youtube.com/watch?v=gHoOTXEfUNo
© 2010 Seattle Metaphysical Library,
2220 NW Market Street, L-05,
Seattle WA 98107
(206) 329-1794.  Our open hours are listed on  our website
www.SeattleMetaphysicalLibrary.org
This is a member-supported non-profit library.
Subscription to the newsletter are free.
To remove yourself from this mailing, reply to this email and tell me you want to unsubscribe.   BE SURE TO IDENTIFY the address to which it was sent, if your reply is from a different address!