<![if !vml]>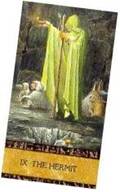 <![endif]>
Divinatory Salon with Jaxob Crider
Thursday, Feb 17,  7 pm
$10 donation
The Divinatory Salon at the Seattle Metaphysical Library provides an outlet for those at any experience level of divination (or those interested or skeptical) to hone their skills, study (with an aid of over 400 books on the subject) or share experiences on the category. Topic shall include, in no formal order: Augury, auspice, revelation, meditation, prayer, sortilege, runes, tarot, geomancy, I Ching, tatvas, magic mirror, dream interpretation, pendulums, bibliomancy, gematria, numerology, dowsing, physiognomy, fortune telling, palmistry, kledon, muscle testing, entheogens and more.
<![if !vml]>
<![endif]>
Manifest Change with EFT and Intentional Theta
Saturday, Feb 12,  10:30 am until noon
Wednesday, Feb 16,  7 pm until 8:30 pm
$15
 <![if !vml]>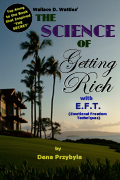 <![endif]>
Combining EFT (Emotional Freedom Techniques) and Theta meditation can yield extremely powerful positive results. Being in Theta involves going into a reprogramming brain state and connecting to the Zero Point Field to accelerate the manifestation/intention process. Within this technique we admit that the conscious mind is very limited -- it can only attend to a maximum of 9 bits of information at once. We surrender to the greater part of us, our non-conscious mind, which is always connected to the Field of all potential and literally MILLIONS of bits of information, possibilities and potentials. From here, ideas, solutions, shifts and answers can flow in to our awareness and our lives, paving the way for rapid positive change.
The addition of EFT Tapping before going to Theta helps us to clear doubts and fears around our intentions before entering "The Matrix" or reprogramming state. Admitting that we "don't know how" we will manifest what we want shuts off the conscious mind and allows us to tune in more fully to the brilliance of our unconscious/Higher Self, which is always connected to divine wisdom, intuition, inspiration and the most perfect path to our success.
We'll go through the process several times during the meeting, focusing on a different topic each time. We will use EFT tapping to clear negativity and resistance before each guided meditation. You may keep your intentions private, or share with the group for feedback.
We'll start the meeting with a series of Energy Medicine/Qi Gong exercises to get our systems primed and ready for this exciting, transformative work.
Hope you can join us to manifest positive change in a fun and supportive group setting!
Beginners Welcome -- the process is easy to follow.
Visit Dena's website at:
<![if !vml]><![endif]>UFO Discussion Group
Saturday, February  26
6:30 pm
At the Library, 2220 NW Market St, Lower Level
Love to talk about UFOs? Want to meet others who do, as well?
Come join us for an fascinating discussion on the fourth Saturday of the month. Relax, enjoy yourself, share your experiences, your research, and your questions.
$10 requested donation, and/or finger food, beverages to share
This is a small venue, so it's best to come early, as it gets crowded quickly.   This month's meeting may be smaller than most, because some are planning to attend the Port Townsend UFO conference, which takes place on this date.  See the notice below for more information about that event.
January's meeting was quite lively and interesting, but a bit too big for everyone to get a chance to speak, so we are thinking about having meetings twice a month – we may have fewer people at each gathering, so it's more like a discussion, and less like an audience, although we will continue to offer people a change to present material.  We'll keep you posted as to how that is coming along.