<![if !vml]><![endif]>

News and Events from the Seattle Metaphysical Library

March 5, 2009

This newsletter may be read online by clicking here
EFT (Emotional Freedom Techniques)
<![if !vml]>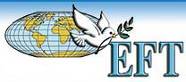 <![endif]>
with Dena Przybyla, EFT-ADV
BORROWING BENEFITS GROUP TAPPING
Saturday, March 7
Where: The Seattle Metaphysical Library, 2220 NW Market St.
Time: 10:30 am until 12:30 pm
Cost: $10
We'll start with some Energy Medicine balancing exercises, then tap together using Borrowing Benefits for individual concerns while the whole group taps along. Get rapid relief from negative emotions in an energized group setting. "Borrowing Benefits" means you can tune in to your own issue privately and get relief, i.e. "borrow benefits" from someone else's tapping, even if it is a totally unrelated issue. Interestingly, each group always seems to draw together people with similar concerns. We can tap on just about anything including more expansive concepts such as strengthening our Intuition and living in states of Love, Peace and Gratitude as much as possible... Join us for a powerful experience! Beginners welcome -- you'll be taught the basic tapping points and be able to join right in. A more in-depth Introductory class will be offered in the coming weeks for those who want to pursue further study. Join the Library's mailing list to receive updates.
Note: EFT, while effective, gentle and safe, is still considered an experimental healing modality. By attending this or any other class offered here you agree to take full responsibility for your own well being and hold harmless Dena Przybyla, Gary Craig and the Seattle Metaphysical Library. When in doubt, consult your health care provider before using EFT or any alternative healing method.
Read more about Borrowing Benefits here:
www.emofree.com/Archives/Archive47.htm

Learn more about EFT at the official EFT website:
www.emofree.com
Dena's website:
www.eft-seattle.com
Trance Medium Evening with Amy Elkins Wolf
When:   Monday, March 9
Where:  The Seattle Metaphysical Library, 2220 NW Market St.
Time:    7 pm
Cost:      $15 recommended donation
Amy Elkins Wolf has been a practicing trance medium since 1983. She was trained in Albany, CA by Michael Symmonds who worked with the founder of the Berkeley Psychic Institute at the time of its conception.
She channels her personal guides who give information about career, spiritual and psychic development, emotional issues, relationships, and other issues. They are clear and concise and not given to lot's of commentary on political or historical matters, nor are they looking for followers. They do provide a healing at the end of the session. Everyone present should be able to ask a question; depending on the number attending, maybe a few.  
Amy has also studied Druidry, wicca, herbs, tarot, and Reiki. She is a member of the British Druid Order and the Order of Bards, Ovates, and Druids.
"Trance mediumship, for those who don't know, is the practice of allowing one's guides to step into one's body and speak with one's vocal cords. They are recognizably "other" than the medium. Some mediums leave the room altogether (on the astral) and have no idea what transpires. I tend to hang nearby and be conscious of what they are saying. My clients have found their information helpful and their healings powerful." – Amy Elkins
"ONE COMMAND" THETA MEDITATION MEETING
with Dena Przybyla
Meetings are held approximately once a month
Saturday, March 28
11:00 am until 12:30 pm
(Note 11:00 am start time, not 10:30 am.)
Where: At the Library
Cost: $10
The One Command is a powerful meditation tool which involves going into the Theta (reprogramming) brain state and connecting to the Zero Point Field to accelerate the manifestation/intention process. Within this technique we admit that our conscious mind is very limited (it can only attend to a maximum of 9 bits of information at once.) We surrender to the greater part of us, our non-conscious mind, which is always connected to the Field of all potential. From here, ideas, solutions, shifts and answers can flow in to our awareness and our lives, paving the way for positive change.

The basic One Command format is:
"I don't know how I (state your intention), I only know I do (am) now,
and I am fulfilled." Stating "I don't know how" shuts off the conscious mind and allows us to tune in more fully to the brilliance of our unconscious, which is always connected to divine wisdom, intuition and inspiration.
Join us to experience this technique in a fun and supportive group setting!
Read more about The One Command at www.commandingwealth.com.
Dr. Dorothea Hover-Kramer
<![if !vml]>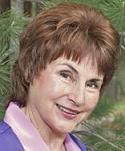 <![endif]> Fill your life with energy, creativity, abundance and joy!
April 17, 2009 – 7 pm
At the Library – 2220 NW Market St, in the lower level
Cost: $5 for members, $7 public
Come to hear psychologist/registered counselor Dr. Dorothea Hover-Kramer present ideas and practical exercises from her new book, Second Chance at Your Dream. It is the first book to apply the breakthrough insights of the new science of energy psychology to aging and its many challenges.
Learn How To
            * Energize yourself daily
            * Reduce stress and tension
            * Lessen anxiety about the future
            * Affirm your gifts and strengths
            * Enhance your creativity
Astrology Book Sale
Weekend of March 14 and 15
We have recently received many dozens of astrology books from two separate donors. Most of the books are already in our collection, and so we will be selling the duplicates (or triplicates!)
We use the books' on-line used prices as our guide.  When you buy from us, however, you do not need to pay shipping, and you can also handle the books before buying, so we feel this is a good value.
For even further savings, all astrology books will be half-off on Saturday and Sunday, March 14 and 15.
All books are for sale now, if you want to come in before the sale, for a better selection.
Click here to see the initial list of books.  This list is updated very infrequently, so there will be books on the list that are unavailable because they were sold between updates.
Please help us move books!
We are taking over the space we have been subletting out since we moved in, four years ago.  We have many thousands of books to move, and we can sure use some help!
If you would like to help us move books around for a few hours or a few days, please email me, or call and leave a message.
This will probably  happen over the next few weeks, possibly the next few months.  (Things do seem to take longer than we think.)
Special Membership benefits
Monthly Astrological Calendar
These calendars are 8-1/2 x 11", and list all planetary aspects each day: Lunar Phases, Lunar ingresses into new signs as they become exact, and the all-important Void-of-Course Moon.
What makes this edition of calendars unique is that they will be available with interpretive texts of each aspect. This accurate information in an easy-to-use format will delight users at every level of astrological experience, from beginner to proficient. They will be reasonably priced with special discounts for Members. Details in next month's Newsletter.
These books are available for check-out by paid-up members.
If you are not a paid-up member, you may read these books in the library.
If you purchase them through the links provided, we receive a percentage of the purchase.
<![if !vml]>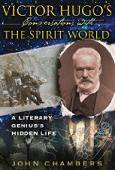 <![endif]>Victor Hugo's Conversations with the Spirit World: A Literary Genius's Hidden Life
by John Chambers, 2008
Like most of the European upper crust in the 18th and 19th centuries, Victor Hugo had a great interest in spiritism.  This book covers his work doing table-tapping, conversing with not only the greats of his own culture like Shakespeare and Jesus, but also entities from off-planet.
A good review of the role of spiritism and the search for greater truths during the time the Europeans were emerging from the constraints of clergy-imposed world-views.
<![if !vml]>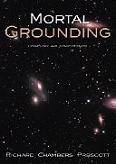 <![endif]>Mortal Grounding – Cosmology and Consciousness
by Richard Chambers Prescott
2008.
Richard Chambers is a local author who obviously enjoys thinking deeply about human consciousness.
This book reviews and presents various ways of looking at human consciousness
<![if !vml]>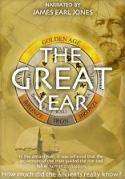 <![endif]>The Great Year, by Walter Cruttenden, directed and narrated by James Earl Jones
DVD, 2003 46 minutes
Explores the possibility that the precession of the Equinox is not due to the tilting of the earth on it's axis, as is normally supposed, but due to the movement of our entire solar system, which is part of binary star system.  As our solar system approaches and retreats from this other star, the energy bathing the earth changes, and that, in turn, affects human consciousness. 
"The Great Year" refers to the Yuga Cycle that Sanskrit teachings describe over a course of approximately 25,000 years, and human consciousness rises and falls in accordance with that cycle.
Many ancient civilizations have studied the stars, and built monuments and megaliths in alignment with celestial events.
Modern research is just beginning to understand how profound that ancient knowledge was, as we slowly emerge from the nadir of human awareness in the Kali Yuga, and move into a higher level of human consciousness.
<![if !vml]>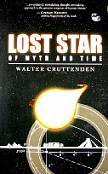 <![endif]>Lost Star of Myth and Time by Walter Cruttenden
Much more detail about the Great Year, as Plato called the cycle of human consciousness.  This is the background, the research, both scientific, astronomic, historic and archeological that Cruttenden uses to support his position that the earth of part of a binary star system revolving about a center of gravity with another star, and the location of our solar system in our galaxy affects human civilizations.
If you are as fascinated as I am with the possibility of high, global, world-wide civilizations from tens of thousands of years ago, this is must-read book.
New Donations (these are not newly published books)
Essential Energy Balancing, An Ascension Process,
By Diane Stein, 2000. 
The ascension process is a process of total healing.  Change the karma you were born with.  Part I teaches self-healing methods to change suffering into wellness.
Part II is a series of ten energy reprogramming meditations.
Part II is a discussion of our energy anatomy.
Alan Siegel, N.D.,Polarity Therapy: The Power that Heals, 1987
Excerpt from the back cover: 
Polarity therapy is the science of stimulating and balancing the body's life energy.
Alan Siegel is the founder and director of the Polarity Therapy Center of San Francisco
Community and Conferences
X-Conference in Washington D.C.  April 17-19, 2009
Click here for more information
Sponsored by the Paradigm Research Group, this conference focuses on the governmental, political and media aspects of 60+ years of extraterrestrial engagement and societal denial – exopolitics.
Among the presenters:
* Dr. Roger Leir (removes implants from people) will reveal a new development he is working on
* Dr. Edgar Mitchel, Apollo 14 astronaut and founder of the Institute of Noetic Science will discuss the implications of Disclosure
* Graham Hancock will look at the exopolitics of the distant past.
* Government embargo of UFO truth
If you are planning to attend, please stop by and visit us at our table!
© 2009 Seattle Metaphysical Library,
2220 NW Market Street, L-05,
Seattle WA 98107
 (206) 329-1794.
www.SeattleMetaphysicalLibrary.org
This is a member-supported non-profit library.
Subscription to the newsletter are free.
To remove yourself from this mailing, reply to this email and tell me you want to unsubscribe.